Who to see before you go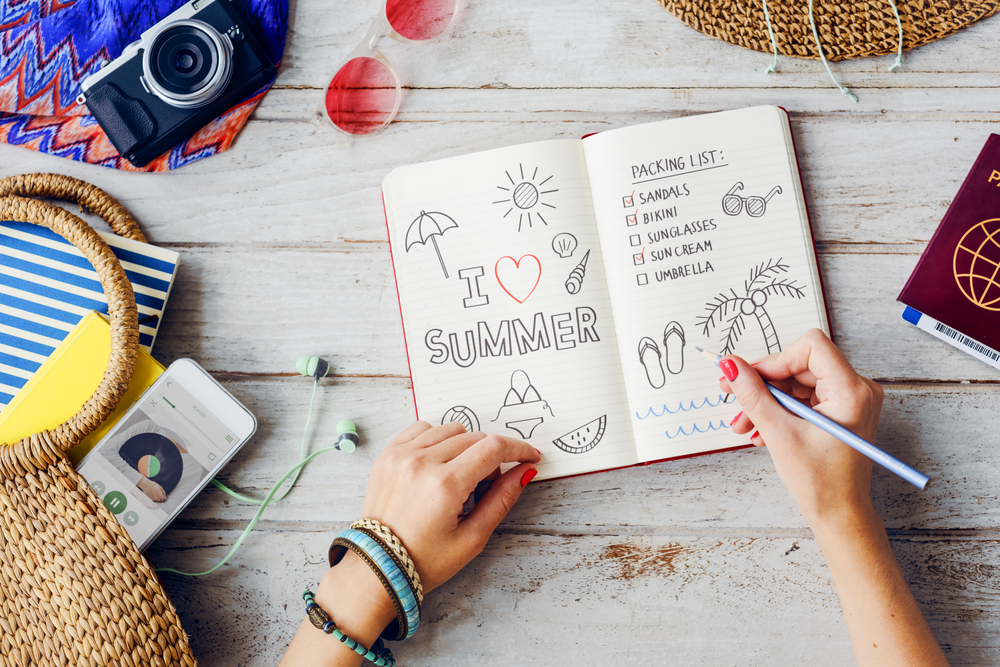 There are a few places you should check in with before you leave for your holiday.
GP
 You should check you have enough insulin, pen needles, testing strips, etc. to last you however long you're on holiday for. 
Take twice the amount of insulin you expect to use. This should cover you in case your insulin is lost or stolen, or if you need to change your dosage once you're there. 
If you're travelling off the beaten track, it's worth asking for a prescription for a broad-spectrum antibiotic. When abroad, you might not be able to access medical care as soon as you need it and this will act as a backup in case you get an infection and need to treat it quickly.
Diabetes Clinic
If you are going travelling for a long time, you might need to arrange your annual review before you go. 
Think about food and diet, and discuss with your diabetes nurse or dietician. They may be able to give you some information about the food where you're going and, additional advice on managing your blood glucose. 
Your diabetes nurse might be able to give you information about what types of insulin and injection methods are commonly available where you're going. We'll look at why this might be important later in the course. 
Podiatrist
If you have any pre-existing issues with your feet, you should get them checked before you go, and have a plan to manage them while you're away.
Travel clinic
You should make sure you get any vaccinations or booster shots you need well before you leave – some vaccines need time to work, or you may need a course of injections. You should be able to get these from your GP or practice nurse.
---