Insulin and exercise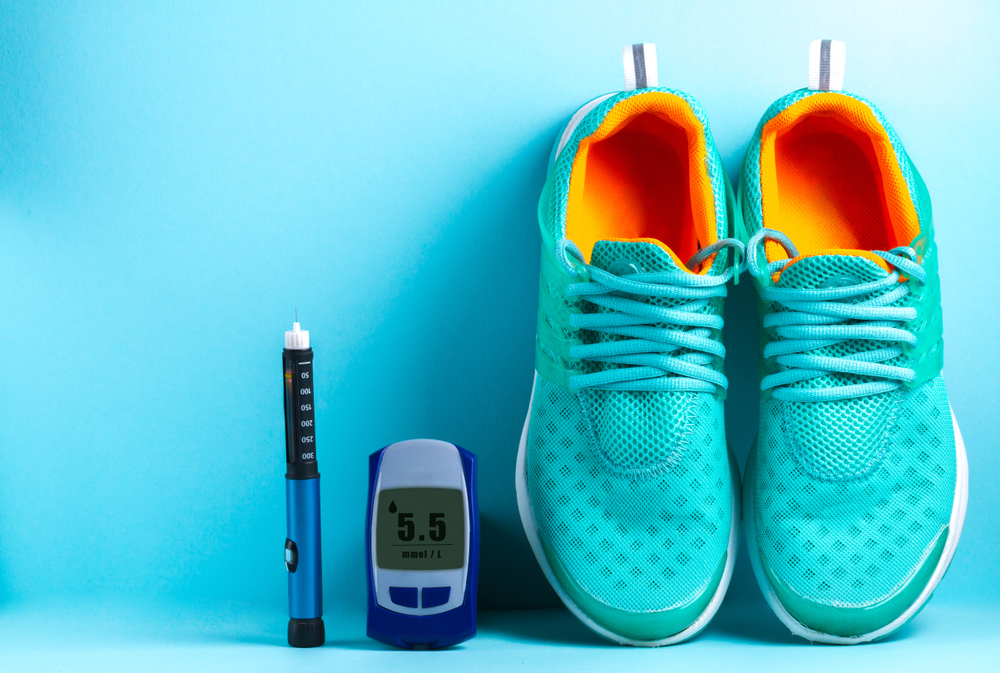 You need some insulin in your body whilst exercising to push the glucose from the blood into your muscles. If you have very little or no insulin in your body, the glucose in your blood will rise during exercise, and your muscles won't get the energy they need.
More commonly, you will have sufficient insulin on board but have not eaten enough carbohydrates to counter the increased energy demand, and there is a risk of the blood glucose going low.
To help you tailor your approach further, you might want to think about how much insulin you have on board when you are exercising.
---
Click here to see the different insulin types available and to learn more about the ones you use. Then have a look at this information on the different insulin time actions.
---
Comments:
Comment by alex- 82 on 28/07/2022 at 10:39 AM

Couple of queries about the figures;

It's probably just me, but I didn't immediately realise that you need to either click pop out or scroll down using the bar on the left hand side. Would probably be easier just to have the text on the main page.

Although it's true that quite a number of basal insulins don't actually last 24 hours, generally we do try to ensure that people always have some insulin on board, so not really sure about the first 2 examples





---

Comment by alex- 82 on 28/07/2022 at 10:43 AM

The different insulin type document needs update with insulins such as FiAsp, degludec, toujeo





---

Comment by Kirsten. C. on 01/08/2022 at 10:58 AM

Debbie, what do you think about the first 2 examples in the pdf?





---

Comment by Scott. M. on 15/08/2022 at 3:35 PM

the muscles -> your muscles





---

Comment by Scott. M. on 15/08/2022 at 3:44 PM

I wonder if alex/debbie feel the word analogue in the pdf is necessary

I think these examples are relevant to all long and short acting insulins and I think you could reasonably assume based on the different insulin types available document linked that these we are excluding soluble insulins through use of the word analogue.





---

Comment by Scott. M. on 15/08/2022 at 3:46 PM

In line with what Alex says, I am not sure we want to encourage people to try and time exercise without long acting insulin on board. I feel this may lead to people delaying a basal injection until after exercise – which strikes me as dodgy/unsafe





---

Comment by Scott. M. on 15/08/2022 at 3:48 PM

I wonder if we could make it clearer that the top part of each document is a key, I think the spacing between the text and the = sign makes it a little less clear

Although think it may work better on the page itself as alex mentioned





---